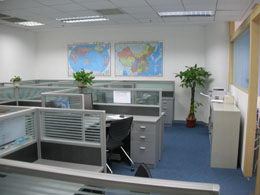 SEA GLOBAL LINE (GUANGZHOU) LTD. was found in 1st of April, 2009. We have 8 staffs now, including the Sales dept 5 people, Doc&Commercial dept 2 people, Finance Dept 1 people. We mainly do business with direct shippers and trade partners, and the nominated goods from customers. Our services are included exports, container cargo, bulk cargo, air cargo, trailer, customs clearance etc. We focus in Southeast Asia, Japan, Korea, India, the Middle East, Europe, the United States, Russia markets.


Main cooperation of shipping companies: AEL、TSL、HEUNG-A、PAN OCEAN、YSC、MCC and so on.

Our tenet: Since its inception, we has always been adhering to work pragmatically and get nice reputation, provide for our customers and partners the professional, thoughtful, high quality and efficient service.

Our resources superiority: PO SHIPPING Haiphong, K-LINE Vietnam (Ho Chi Minh with the contract price), RCL Southeast Asia, India and Pakistan line, OOCL, HPL Southeast of Asia, India and Pakistan, the Middle East, the Red Sea line, TSL, KMTC, CNC, HEUNG-A, BEN -LINE, APL, PAN OCEAN, Southeast of Asia line, MSC, MSK, COSCO Europe and the United States line, CSCL, PIL, YML, CMA African line, TRANSSEA LIEN Russia line.